Getting the right people in the right jobs is a lot more important than developing a strategy!" - Jack Welch-
Who we are
Kuhnhenn & Kollegen - successful personnel consulting requires strategic competence
We are successful here because we have breathed our clients' air for decades, know our industries well and have led people through thick and thin!

Talk to us! We look forward to hearing from you!

Our performances
What we do
In a time of permanently changing working worlds, personnel consultants are increasingly taking on the role of strategic companions. The working world is more complex, faster and considerably more volatile than before.
Many companies know that they are facing comprehensive change processes.
These include all areas as well as cultural and organizational issues that cannot be solved by filling individual positions alone.
How we help you
Personnel questions are always future questions
Classical Avant-garde
Manufacture
Reliable expertise
Grown serious network
Independence
Value creation partner
Industry specific knowledge & networks
agile modern AI based methods
Careful safeguarding of selection decisions
The right approach
competence-based assessment
customized search strategies

Succession planning for key positions
special understanding of the corporate culture
special understanding of the value system of the owner family
holistic consideration of owner family, company and candidates
Reliable expertise and sound methodology
Scientifically accredited potential diagnostics

Advice for owner-entrepreneurs
holistic consideration of owner family, company and candidates
Development of succession concepts
Securing the agreed milestones
Full and effective coverage of all disciplines
Team of entrepreneurs, auditors, tax consultants and lawyers

We rely on a strong network
We are a member of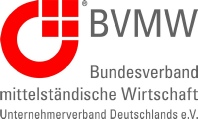 Kuhnhenn & Kollegen provided a highly effective and efficient service throughout the headhunting process which continually met all our expectations. The friendly and professional manner created a pleasant atmosphere and I would gladly recommend them to anyone hiring at a senior level.
Weitere Referenzen ansehen...
"
Always up to date
Our current messages